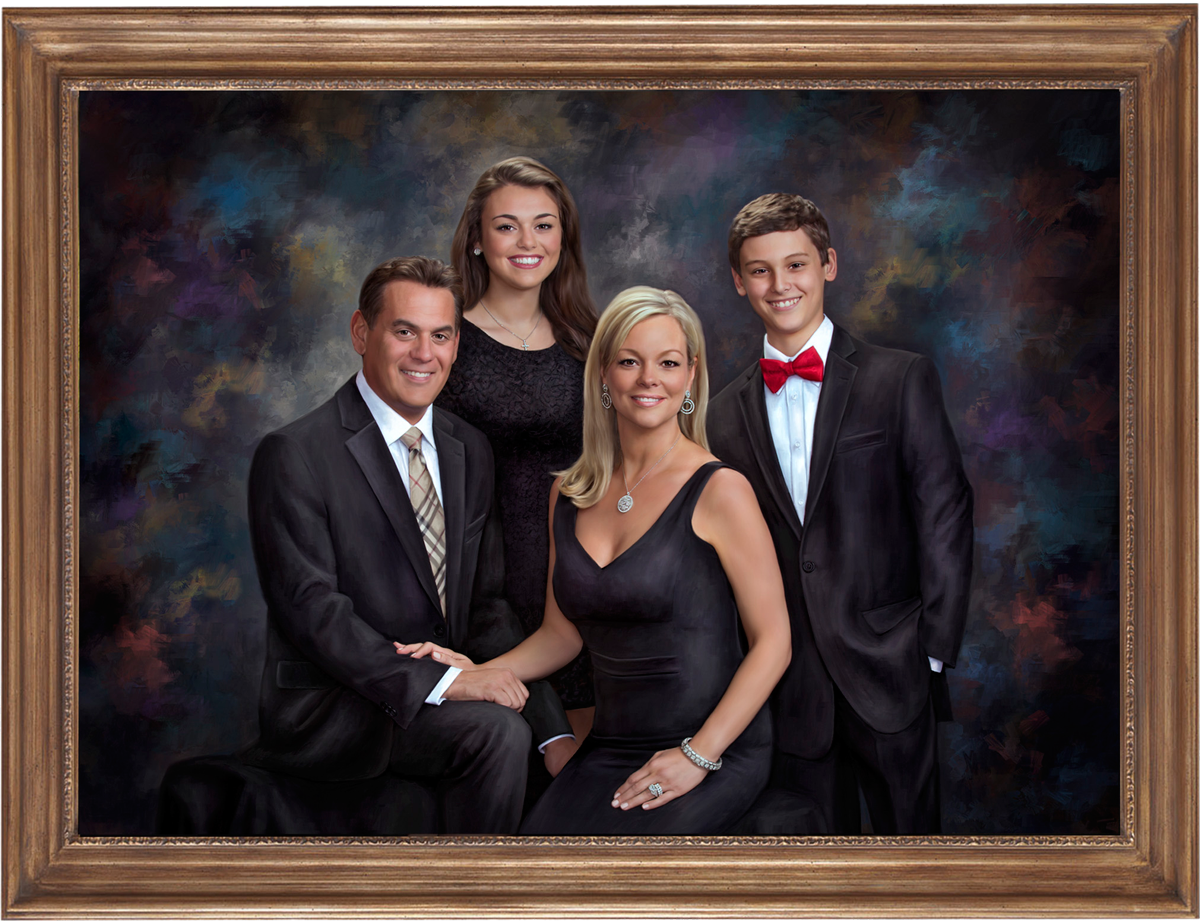 Kramer Portraits is devoted to creating portraits that are alive with personality, capturing the distinctive character of those special to your heart.
Timeless, striking and as unique as the subjects, Kramer Portraits are truly unforgettable, living memories.
Each portrait is hand finished, creating an original piece of art for you to treasure for generations to come. Having created thousands of portraits in this style, Kramer has been recognized as the leading expert in the art of timeless expression and posing, creating an unmistakable look that is recognized throughout the country as a Kramer.
Our staff has created portraits for many prominent individuals and families throughout the country.
United States Presidents
Ronald Reagan
George H. W. Bush
Bill Clinton
George W. Bush
Secretary of Defense
Robert Gates
Professional Sports Figures
Gary Player
Joe Torre
Paul O'Neill
Music Artists
Don Henley
Patti LaBelle
Fernando Varela
CEOs
Sandy Weill of Citibank
Barry Salsberg of Deloitte & Touche
Greg Jordan of Reed Smith
We bring the same expertise to every portrait sitting,
creating an unforgettable experience and a memorable heirloom Portrait for you and your family.